Cocoa Flavanols For Memory Loss

Have you ever forgotten where you left your keys? Do you know what it is like to realize you don't remember exactly where you parked your car? If you have, don't worry because you are by no means alone. Common forgetfulness and memory loss occur to everyone – especially the elderly.
The good news is research shows that a delightful solution is in the horizon: chocolate!
Cocoa Flavanols Research
Current studies strongly indicate that chocolate contains cocoa flavanols which improve neuronal connections and increase blood flow in a distinct area of the brain. This area is essential to memory. Brain scans and memory tests have affirmed this as well.
A study showed that a daily drink of 900 mg of flavanols over a three-month period significantly improved the memory of participants. When pattern recognition tests were administered at the end of three months, the adults who had received a consistent dose of flavanols did better than those who did not. They also showed improved memory compared to their own performance before the trial.
Other studies done on mammals likewise showed that flavanol intake decreases neurodegeneration and helps improve learning and retention of spatial memory.
Nature's Amazing Ingredient: Cocoa Flavanol Extract
Flavanols or flava-3-ols are naturally occurring compounds that contain, among others, catechin, gallates, theaflavins, thearubigins, and numerous enzymes. Flavanols are present in several fruits. Among these fruits are pomegranates, apples, blackberries, and red grapes.
However, for chocolate lovers, nothing beats the news that nature has provided the world with chocolate flavanols.
Improved Memory and Other Benefits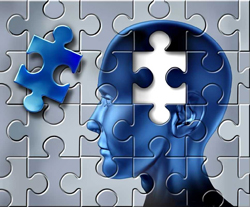 The seed of the cacao fruit is believed to contain flavanols that are rarely, if at all, present in other sources. These compounds provide many benefits for those who consume substantial amounts of cocoa flavanols.
The most amazing discovery at the moment is the way cocoa flavanol intake increases blood flow in the dentate gyrus, the part of the brain which is responsible for an individual's ability to distinguish one object from another. The action of the flavanols on the brain also strongly suggest that cocoa flavanols may be just the right intervention to prevent and perhaps reverse the memory loss identified with aging.
Cocoa flavanols have been proven to help the circulatory system so that oxygen is delivered efficiently to different organs and tissues. One of the proven cocoa flavanols benefits is the way regular intake keeps arteries flexible.
Other studies suggest that cocoa flavanol, a staple drink among the Kuna of San Blas, Panama, may be the reason for the low incidence of deaths due to heart disease, stroke, diabetes, and cancer among this particular population.
Determining the Daily Cocoa Flavanol Dose
The discovery of health benefits from cocoa flavanols naturally leads to questions about what type and how much chocolate individuals need to take daily. First of all, the usual chocolate bar and chocolate cake probably won't do if these are made with the usual processed cocoa. In fact, in these preparations, most, if not all, of the cocoa flavanols may have been inadvertently removed.
To derive desired benefits, the cocoa has to be processed differently. In addition to the way the cocoa is processed, the per serving amount of flavanols has to be radically increased. For example, most chocolate bars contain only about 40 milligrams of the compound, while 900 milligrams was used in studies as a daily dose to achieve the recorded effects.
An individual would need to eat more than 20 chocolate bars daily to obtain the necessary flavanols to boost memory, and eating chocolate would no longer be fun.
This implies that the next step for chocolate manufacturers is to level up on the flavanol content of products so that they are closer to the 900 milligram benchmark established by the study. Such a step would reinvent chocolate as it is known today and turn it into the best loved wonder food of the century!